It's been a long time since I last posted – 9 months to be exact!
Between September and December, we collected proposals from both contractors to handle the site work and container fabricators. To be honest, there was a point we were feeling pretty hopeless about finding vendors within our budget. But, RadLab came through with a connection and we ended up hiring MODS International, based in Wisconsin, to oversee both the both the fabrication and the site work – something that no other vendor offered.
MODS ended up hiring one of the local contractors here in San Diego to do the site work, but with them remotely overseeing the work.
Along with hiring MODS in January, we also finished the structural engineering. We then submitted and got approved State permits in February.
With State approval, we then submitted plans to the City at the end of February and got final approval mid-May. So there has been a good amount of waiting, and not much doing… that is until this week!
We just began site work this Monday, May 20, 2019. So far the crew has worked 3 full days. In that time they removed a concrete pad and pavers and dug a 4 foot deep trench from the front of our property, around the side of our house, and back to the connection point for the unit. This will be where the sewer and water lines hook into our existing lines.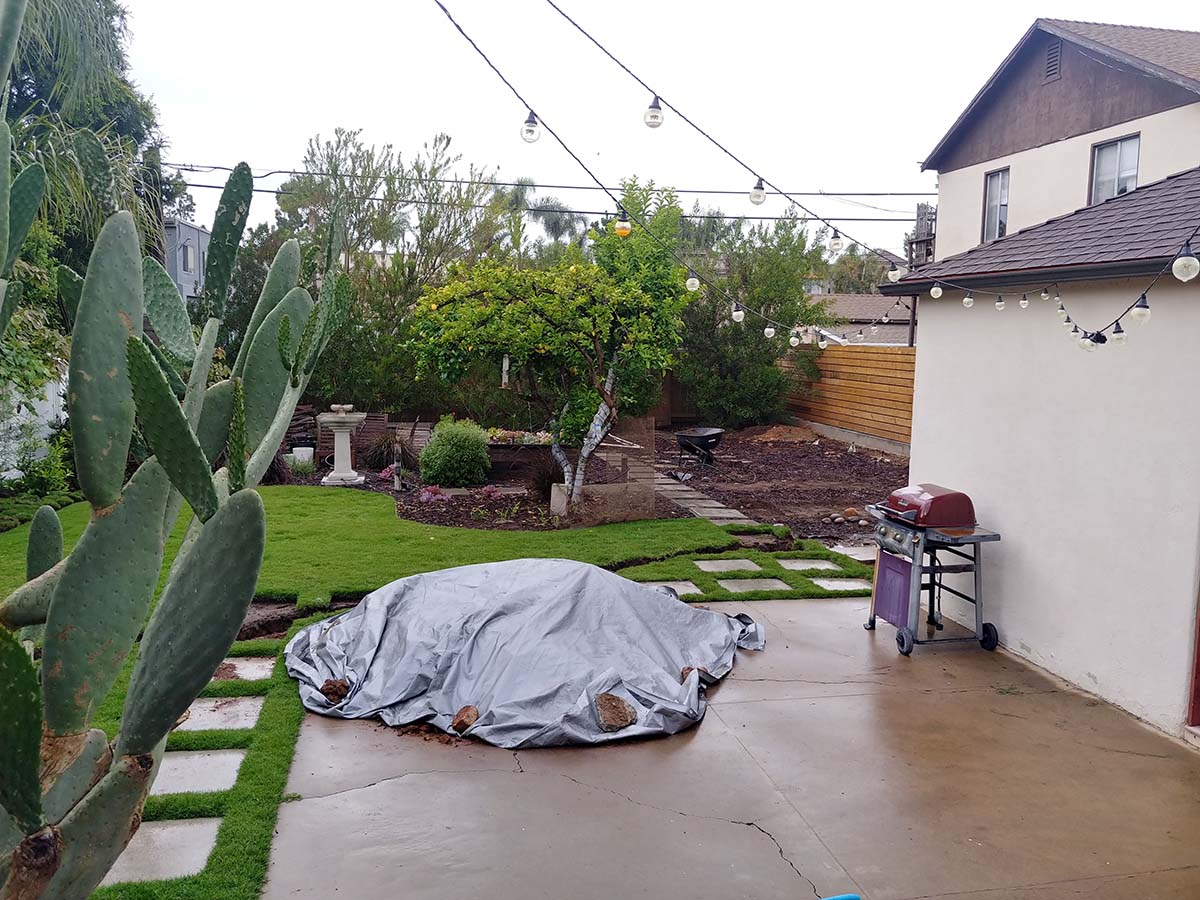 We have a moat around half our property. Dexter has fallen in twice in 5 days!
Timeline:
June 2018 – first contact with RadLab
August 2018 – financing in place, signed contract with RadLab
January 2019 – signed contract with MODS International
February 2019 – State permits approved
May 2019 – City permits approved, site work begins
June 2019 – Completion? We will see!